The New dCS Ring DAC APEX
Posted on 23 February 2022
- Posted in
For over 30 years, we've strived to set the standard for digital playback, and deliver a truly state-of-the-art experience for all dCS owners. This requires constant innovation, and an absolute dedication to achieving the finest possible levels of sound reproduction.
Our engineers never stop exploring how we can enhance our products and technologies and, in turn, the musical performance our systems provide. Even after a product is released, we continue to invest in developing new features and technologies, and creating novel solutions that can aid us in our mission to bring people closer to their favourite artists and sounds. Wherever possible, these innovations are made available to existing dCS owners, either in the form of free software downloads, or physical upgrades that allow customers to receive the latest dCS hardware without having to purchase a whole new system.
In 2017, for example, we released a major upgrade to the mapping algorithm and software at the core of the Ring DAC™ - the unique Digital to Analogue conversion system that lies at the heart of all dCS DACs - and in 2020, we developed a novel headphone processing platform designed to enhance headphone listening for owners of the Bartók Headphone DAC.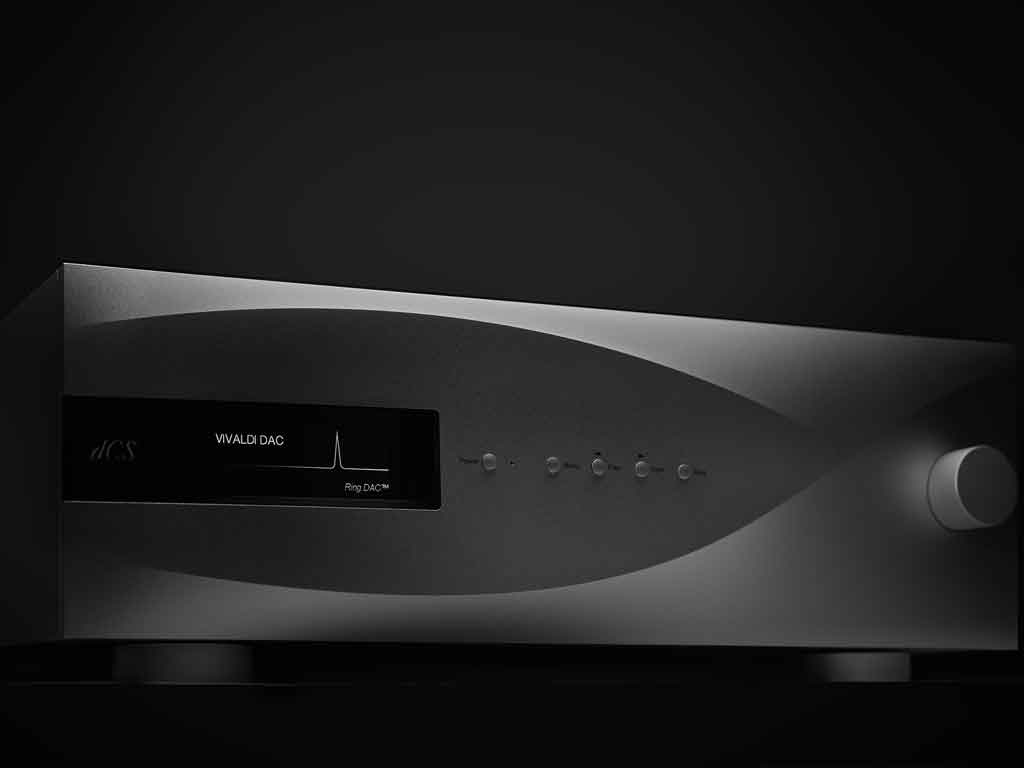 We believe our customers should be able to participate in our latest discoveries, and benefit from new advancements as and when these are released. We know that purchasing a dCS product is an investment, and we strive to honour that investment through continual innovation.
Next month, we're launching a new version of the Ring DAC for two renowned systems within the dCS product range: the Vivaldi and Rossini. Following extensive research and development, we've made some major changes to the hardware portion of the dCS Ring DAC. We've reconfigured the Ring DAC's circuit board and developed an all-new analogue output stage.
This has allowed us to reduce distortion, improve linearity, and deliver both measured and subjective improvements in a range of key areas, taking the Ring DAC's world-leading performance to a new level. It has also allowed us to enhance the performance of the much-loved dCS Vivaldi DAC, Rossini DAC, and Rossini Player.
We will have the new dCS Vivaldi Apex DAC, Rossini Apex DAC and Rossini Apex Player available from Martins Hi-Fi and we also hope to see you soon when we host our next dCS event. For all updates, specs and prices please call or email. We look forward to seeing everyone in 2022.