First Listen: dCS Rossini APEX
Posted on 28 February 2022
- Posted in
First Listen: dCS Rossini APEX
It is a highlight of our job here to receive new products, unbox them and try them out for the first time.
dCS Rossini has been a constant at Martins since launch in 2015. An upgrade V2.2 (free to all owners) was released in 2020, giving owners greater flexibility and choice, plus a boost in audio performance. Roll on 2022. Much whispering and anticipation surrounds DCS once again. Finally in February, dCS APEX is officially released to the world.
Martins Hi-Fi has always been at the forefront of anything dCS. Once again we are at the front of the queue to get the latest stock for our customers (and us) to test. Unboxing our Rossini APEX yesterday, getting it plugged and warmed up as soon as possible, we had to be strict with ourselves and left the player(s) overnight to warm up.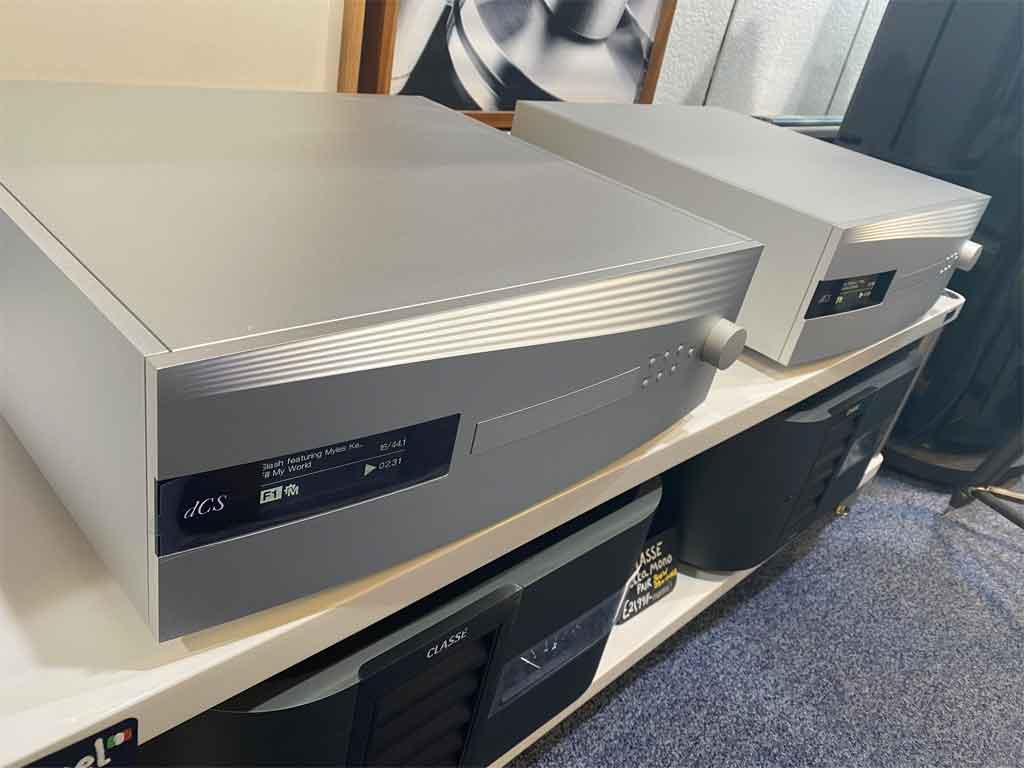 Saturday Morning - First impressions
I played a track from Recomposed by Max Richter - Vivaldi Four Seasons. I never thought I would want to listen to Vivaldi again after Nigel Kennedy, but Max Richter brings new life and energy to this classic piece.
1st played on our Rossini 2.2:
Music sounded as I would expect - Full, detailed and expressive. Felt that I wanted to change the filter setting to 2 or 3, but still always a treat to play with dCS.
Switched over to the Rossini Apex:
Using the same up sample, filter and map settings, the sound gained weight and authority. There was a familiarity to the sound, but that is it. Everything else to me sounded more real, tangible, captivating.
On initial listen, I think APEX has hit the mark. It is sonically better in every way. We will be announcing dates very soon inviting everyone to come and listen for themselves - Watch this space....
dCS Products online at Martins Hi-Fi