Entreq Ground Box Range
Posted on 26 March 2022
- Posted in
Entreq Ground Box Range
Entreq have been pioneering signal grounding since 1999. Over the past 23 years they have established an understanding and a level of knowledge in this unique field that up until recently no other audio or electronics manufacturer had either taken time to explore, understand or even deem worthy of research. This puts Entreq in the enviable position, certainly in the audio industry, of being the leader rather than the follower in this arena.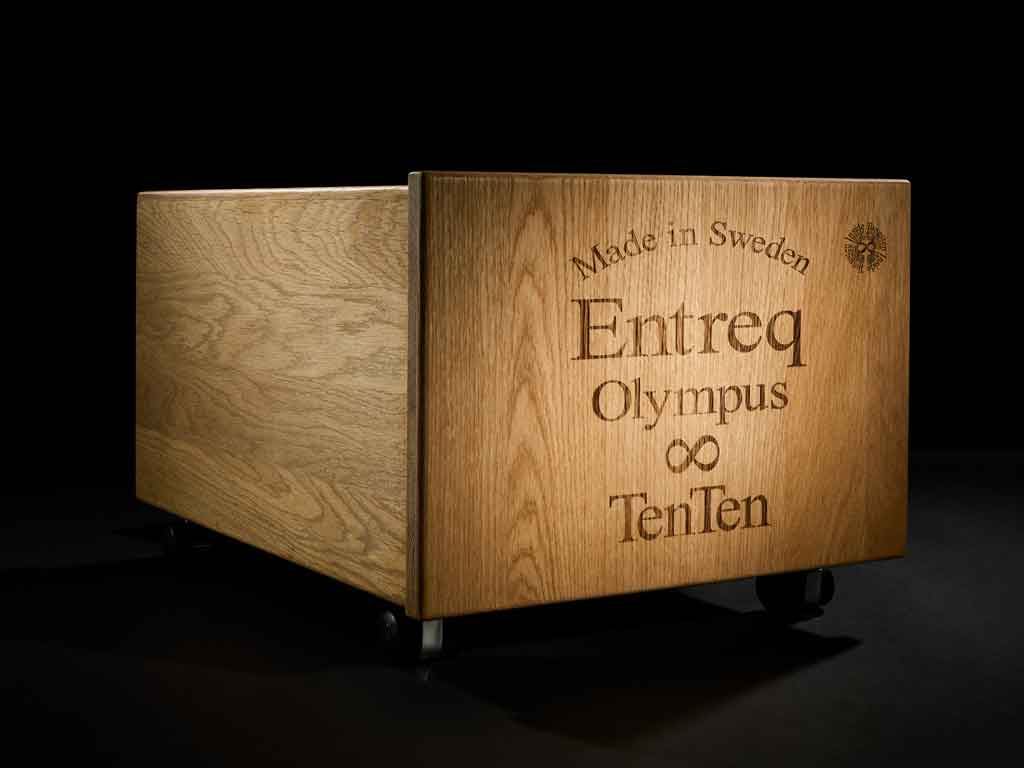 Innovation of Ground Boxes
Something to establish is that Entreq use of the term Ground does not directly relate to or mean 'Primary Earth' i.e. what you would understand as your 'Protective Earth' for your mains electricity. Entreq Ground Boxes are not designed to substitute or replace the protective ground found in your home. The function of the Entreq Ground Box is to present itself as an attractive destination for high frequency noise, stray voltages and the various issues induced by magnetic field effects. This pollution is littered across the system and is always present. Different systems attract, generate and produce different levels and types of noise! This is why Entreq offer a selection of Ground Boxes to suit every system and budget.
There are 3 types of Entreq Ground Box's 
Single Cell Ground Boxes these Ground Boxes offer a single ground plain for simple placement.
Effective mass is about 2kg – therefore the Silver Minimus will operate effectively on most products up to a maximum of approximately 10kg. £600
OLYMPUS 10 T £1,400
Very high-performance Ground Box in a compact chassis featuring Ceramic & Tungsten withing the grounding material. Effective mass is 2.5kg – therefore the Olympus 10 T will operate effectively on most products up to a maximum of approximately 14kg. £1,400
OLYMPUS INFINITY T £4,00
This is the highest performing single cell Ground Box Entreq currently make employing Entreq's unique Tungsten ground mixture. Effective mass is 9kg – therefore the Olympus Infinity T will operate most effectively on most products up to a maximum of approximately 42kg.
Tri Cell Ground Boxes these products feature 3 independent Entreq Ground cells in a single chassis.
TELLUS 2 INFINITY £2,000
The 2 outer Ground Posts are equivalent to Silver Minimus Infinity and the central post is equal to an Olympus 10. Please see Single Cell values above for effective mass and capacity.
POSEIDON £4,000
Each Ground Post is equivalent to an Olympus Infinity with slightly greater overall capacity and performance.
PLUTON £8,000
Each Ground Post is equivalent to an Olympus Infinity Tungsten Ground Box and therefor offers an incredible level of performance and flexibility.
Multi Cell Ground Boxes: these Ground Boxes are both unique in performance and flexibility.
OLYMPUS TEN TEN £10,000
Using unique construction and offering 10 independent Olympus Ten T ground Boxes , guarantees incredible flexibility and performance but in addition also includes Entreq's incredible Cleanus technology which cleans the mains.
 OLYMPUS HERO £16,500
Using the unique Athena construction and technology to house 5 Olympus Infinity Tungsten Ground Boxes as well as incorporating a Silver Cleanus means the Hero is the pinnacle of Entreq's achievements to date and its performance is breath-taking.
Get Connected
 You now need to connect your Ground Box to your equipment! Establishing a connection to your hifi system with an Entreq Grounding Box couldn't be simpler. Entreq make a range of Ground Cables called Ertha Cables that attach to any free and available connection on any product connected to your system. Connections currently catered for include: RCA, XLR, USB, BNC and RJ45.
On the other end of the Ertha Cable is a spade termination that attaches to the Ground Box itself. As per the Ground Boxes these Ertha cables come in a range of levels; offering the end user the ability to closely match the right combination of both Ground Box and Ertha Cable to obtain optimal performance.
Generally, the key component to Ground first is often the product at the centre or hub of your system, whether that is your Pre-amplifier, Integrated amplifier or DAC/PRE. Next you should consider a source component; either your CD player / DAC, Streamer, Phono stage etc. Once connected to your system the improvements are usually noticeable within minutes however the grounding process will continue to evolve.
 After approximately 24 hours you will in most cases have obtained the optimal result. It is not uncommon to hear continual Improvements up to and beyond 72 hours!