We are open!
Posted on 8 October 2020
- Posted in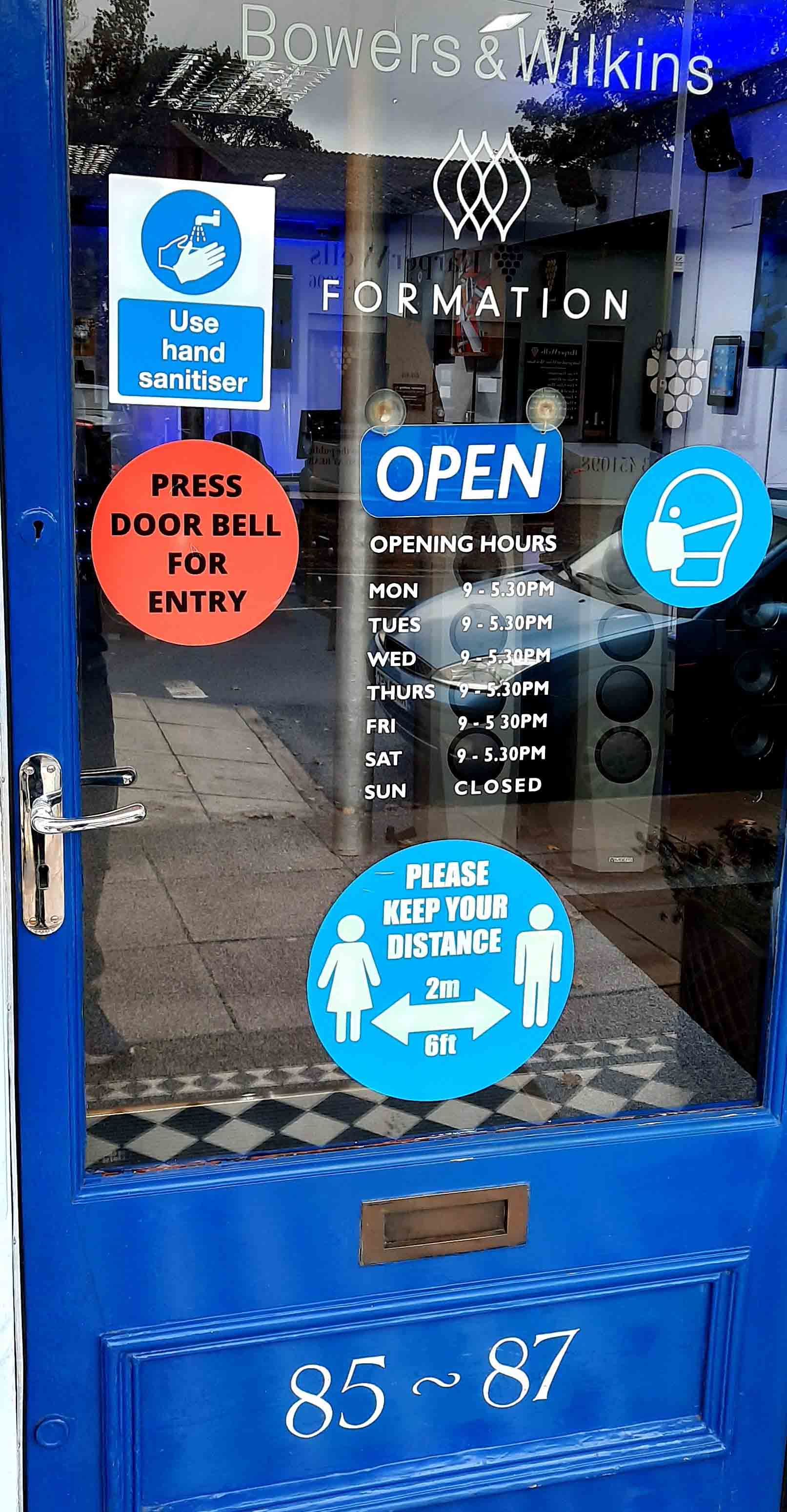 Welcome to Martins Hi-Fi, we have had a few messages about what happens when people visit, how we hold events and privacy.
We thought the best way is to show you how we have approached keeping both yourself and all of us safe.
The blue front door has always been a bit iconic for all of us, over the years it has been decorated with different brands, offers and information. This year we have had to add a few other stickers. 
To enter, please press the button and we will buzz you in, please use the hand sanitisation station. All the staff have to wear facemasks or shileds when they are on the shop floor, we ask customers to bring their own face masks if not we do have face masks and gloves available, to comply with current government guidelines. Our members of staff will keep the 2 metre social distancing rule trying to enure everyones safety.
APPOINTMENTS ONLY?
For events, you have a set time and date. This ensures you will have enough time to experience the systems, browse and ask questions, otherwise the door is open (well locked but you only need to press the buzzer). In certain instances you may have to wait a few moments before entry to ensure we are able to maintain social distancing in the shop.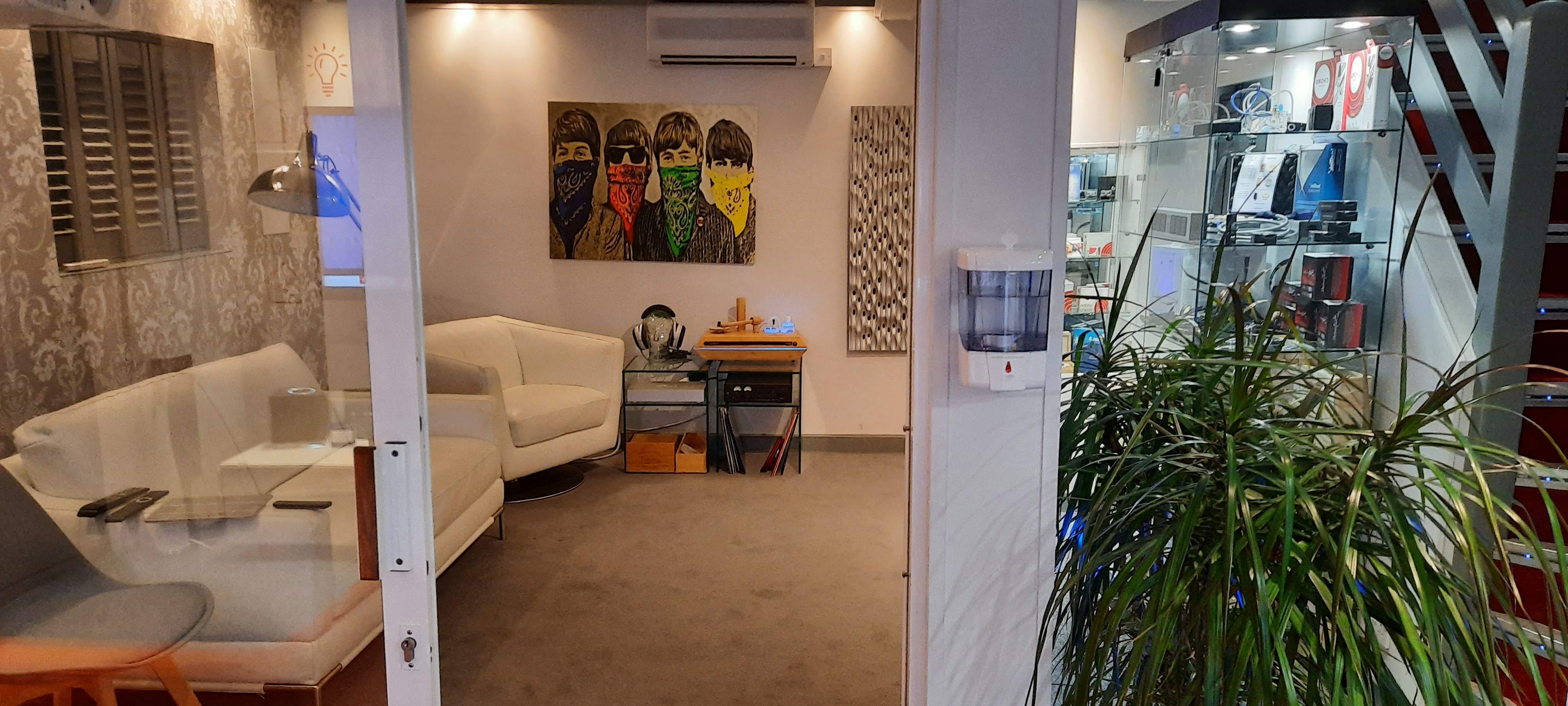 Events, Demonstrations and a few other points.
In the demonstartion room, keeping safe especially during a long demo can cause some concern. To try and help we offer customers time to explore the system by themselves, listen to different music etc. Sometimes the sales person will stay with you throughout the demo, however others like to explore and experience the equipment alone. One general rule is no more than 2 customers in the demo room at a time. 
For events, we offer, specific times and dates. On all our events we have 3 time slots each day, allowing us to clean the room, setup the demo and allow you full access to the entire shop to browse at your leisure. 
Car parking is available, please call or email prior to your visit to book your space.
Things have changed, but at the same time we are trying to improve your experience by offering more time, more exclusivity to the demo and show room, and tayloring your experience so your visit covers everthing.