Triad Home Cinema System
Posted on 29 July 2020
- Posted in
Our customers were looking to build a dedicated home cinema system in their home. Their vision was to create a room emulating the emotion of visiting the cinema. Our job, to design and build a home cinema that recreated a true cinema experience, which also would be exciting and be a pleasure to use for all of the family.
The design includes an immersive Dolby Atmos sound system, lifelike 4K HDR picture quality and the ability to play various source material from Netflix to PS4. Thw space would have luxurious fabric walls, discretely integrating the loudspeakers with elegant mood lighting creating just the right ambiance. So that's exactly what we set out to achieve!
Many years of experience gives us the ability to liaise with the family to achieve a solution which both meets the brief and exceeds expectations.
Triad loudspeakers have a legendary reputation for theatre sound quality. Using Triad has enabled Martins Hi-Fi to bringing the emotion into the room, and recreate a true cinema experience, as requested.
This cinema design has been based on exacting CEDIA* standards, for design, audio, and video. The use of Dolby Atmos, DTS-X and Auro 3D configuration design guides has enabled Martins Hi-Fi to create a technically accurate room, ensuring that the sound reproduction is as faithful to what the director intended.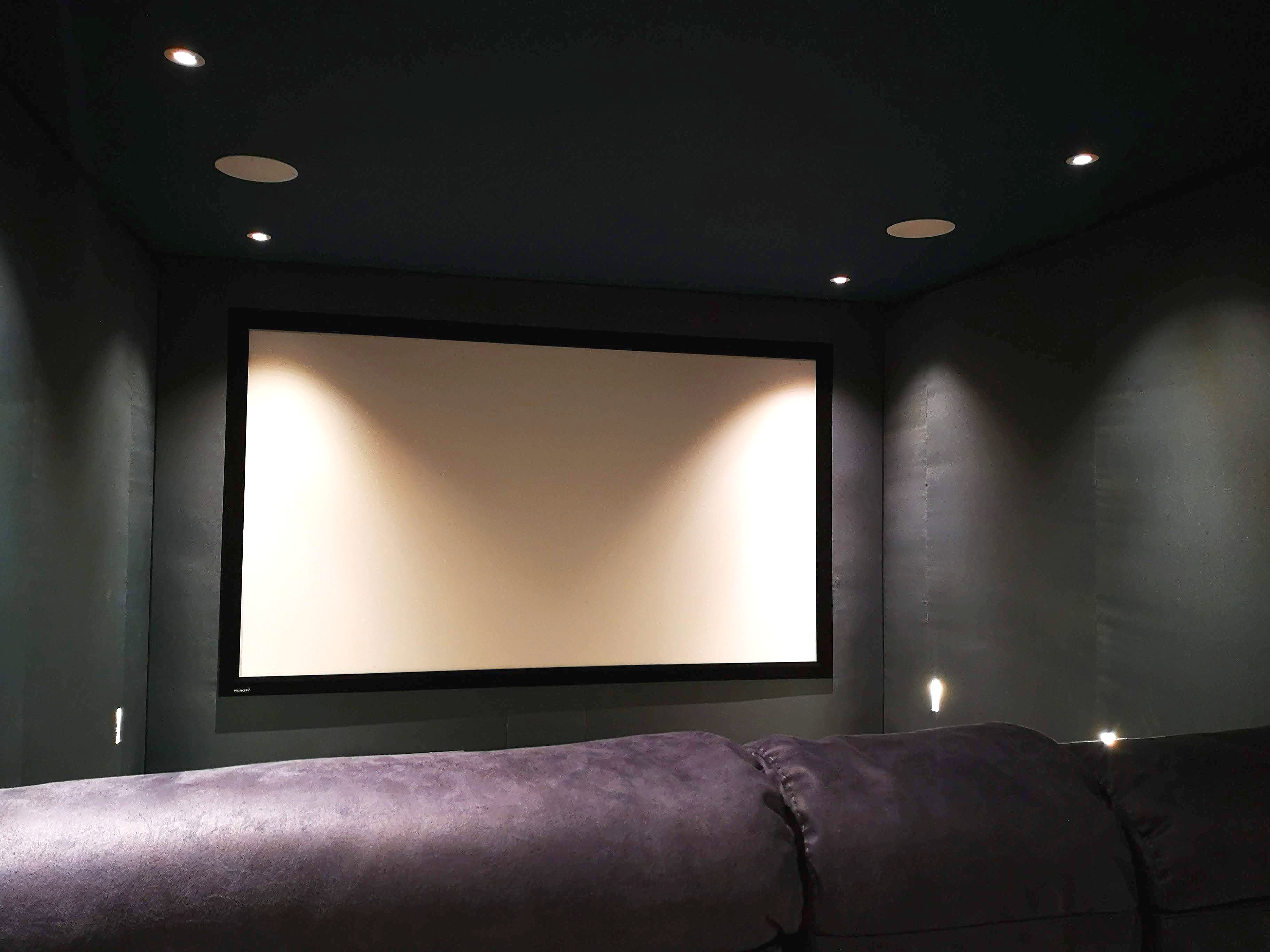 Once everything is planned and specified the clients feedback is essential, signing of the design is one of the most important parts of the entire project, our clients have to feel they have made the right decision.
Following the confirmation of the specification, design drawings were provided and the project got underway. Our expert installation team was able to liaise on the various elements of the work ensuring everything went like clockwork.
Once the wiring and decoration were completed and cable check carried out, our team was able to install, commission, and calibrate the system permitting us to fully implement the necessary criteria for our design to be fully achieved.
A combination of a technical approach and aesthetic design has been included in this home cinema. Acoustic treatment has been carefully built into the aesthetic of this space, allowing the overall sound to provide a sense of envelopment and immersion eliminating background noises. This approach includes acoustic treatments for wall, floor and ceiling, speakers being hidden behind a fabric wall and the acoustically transparent projection screen.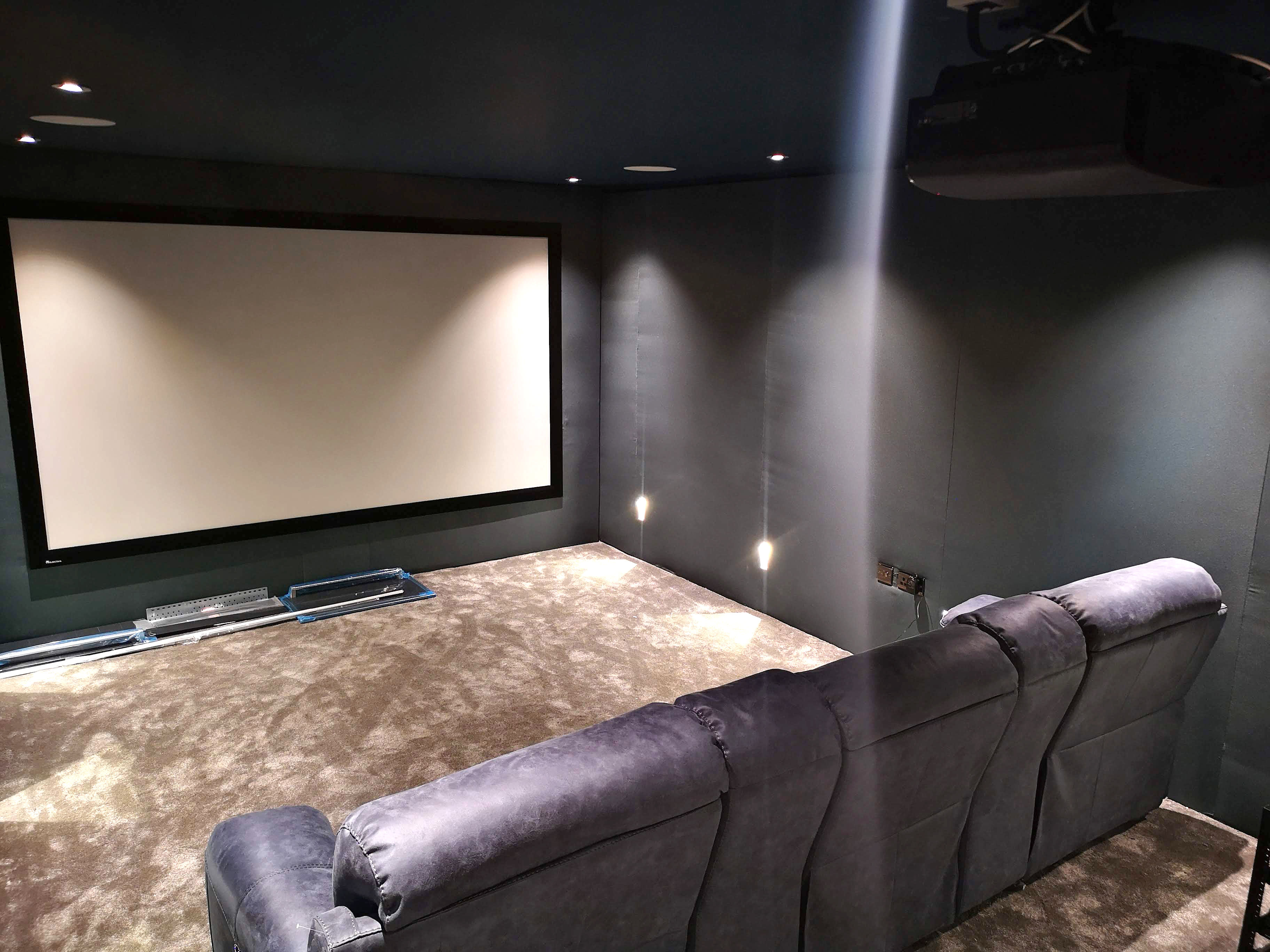 The outcome is a beautifully executed home cinema in every respect, one that the family can enjoy for many years. From the luxurious custom decor, comfortable reclining cinema seats, the atmospheric mood lighting; you can lose yourself in the immersive sound and bright image of the big screen.